Exposition Michel Granger « La seconde nature »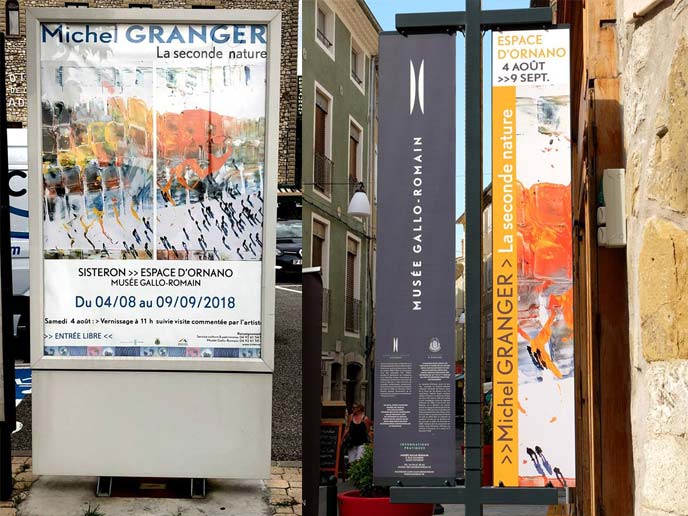 ---
La seconde nature – Exposition – Sisteron 2018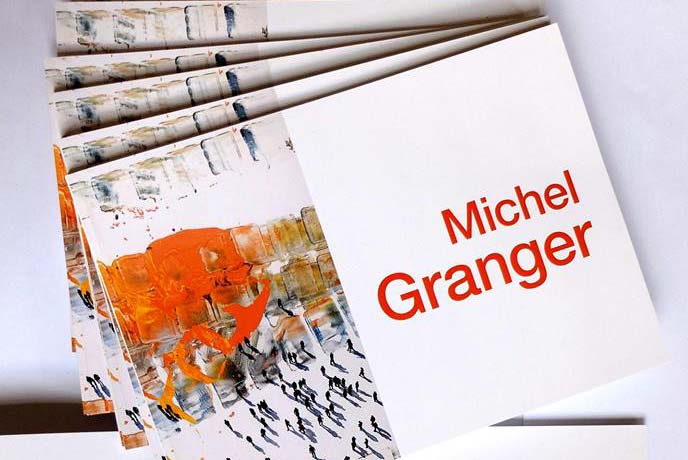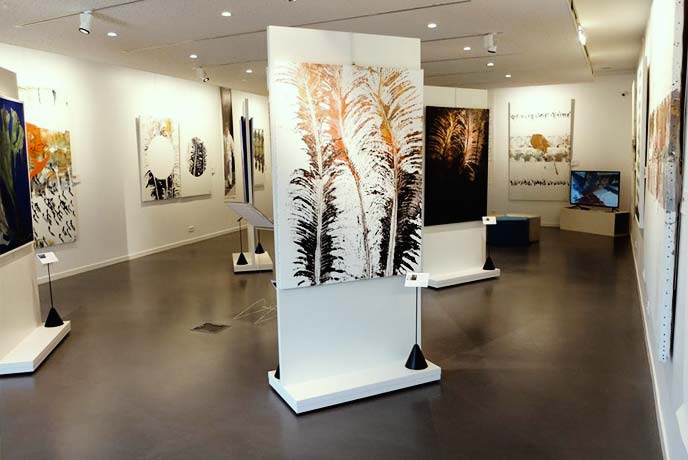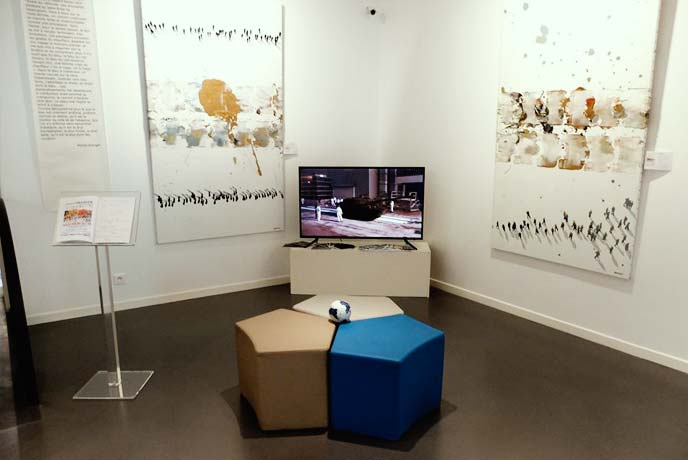 Traces de char d'assaut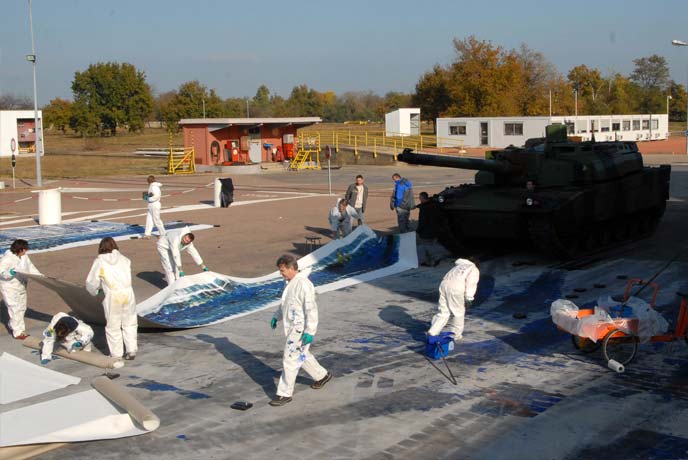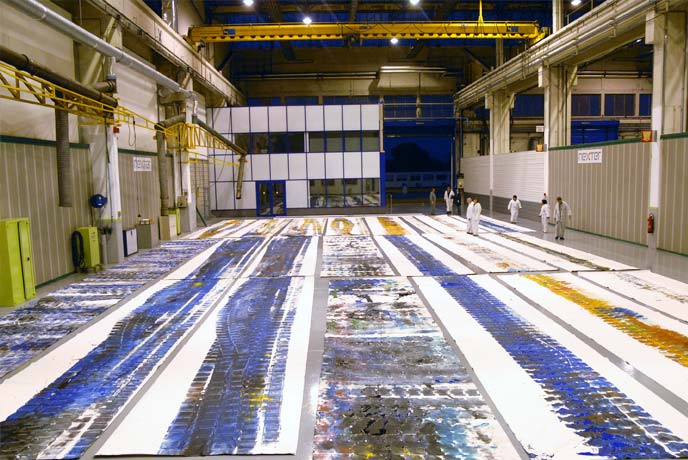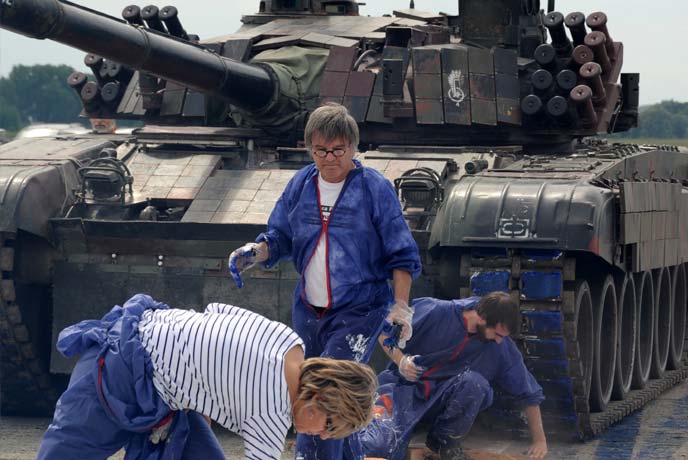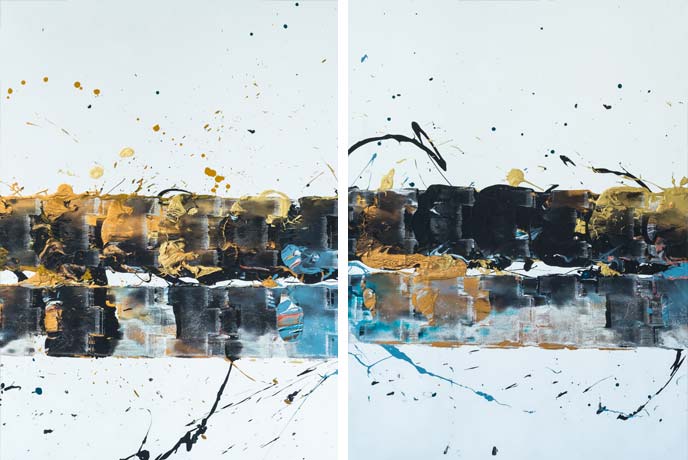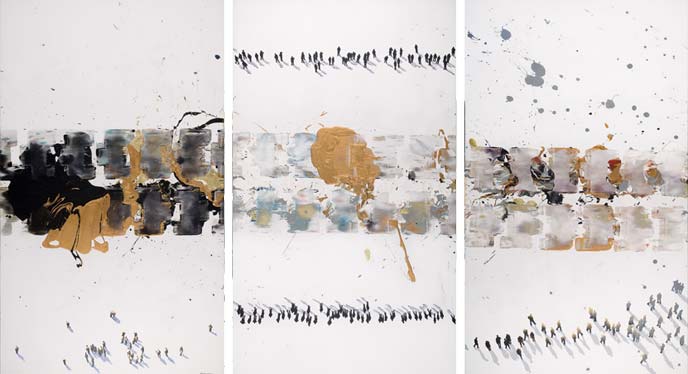 Herbarium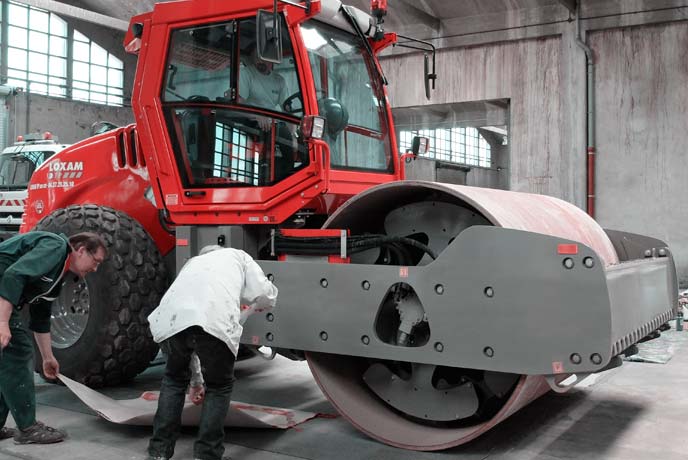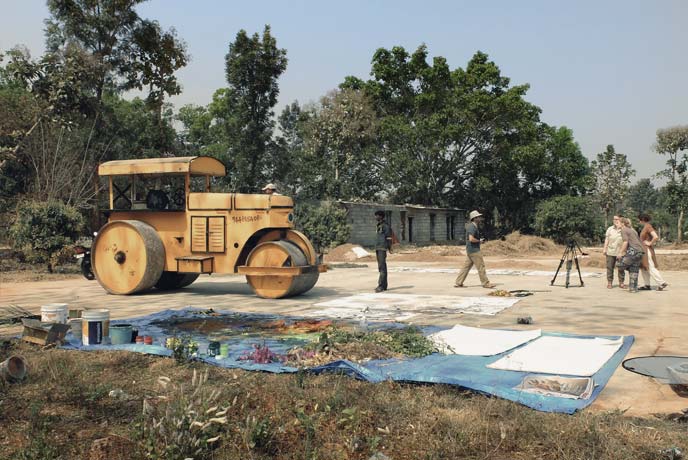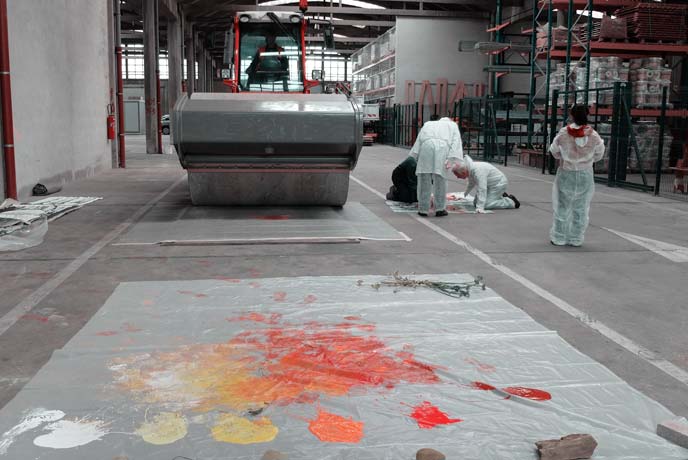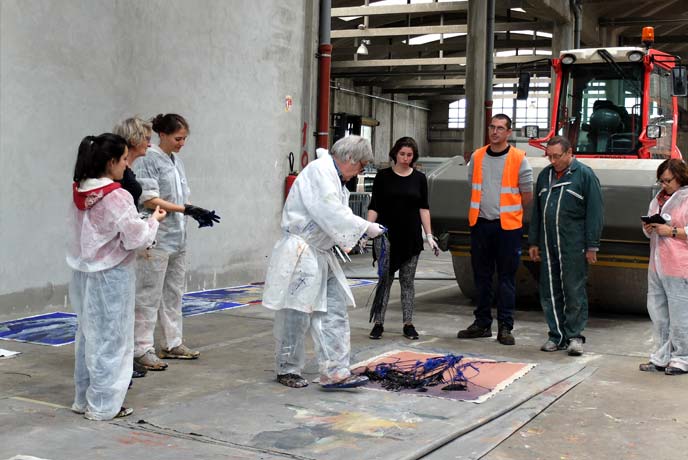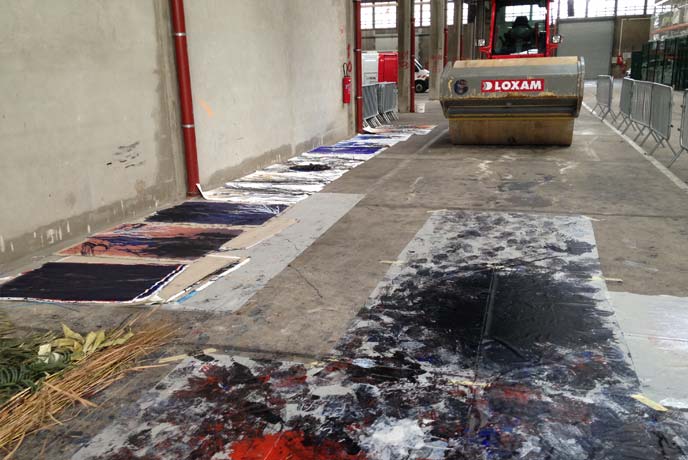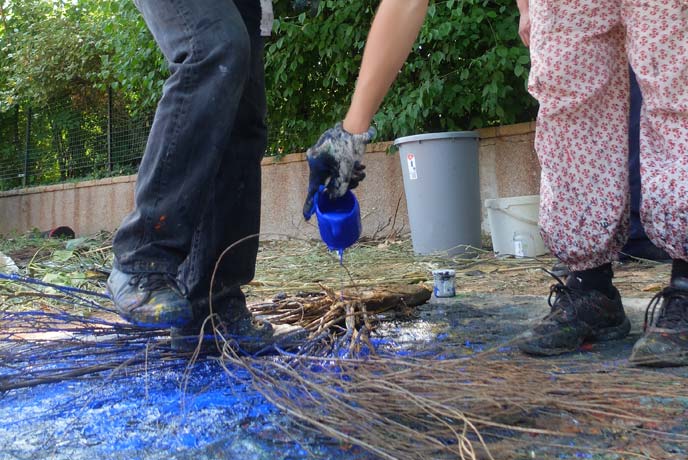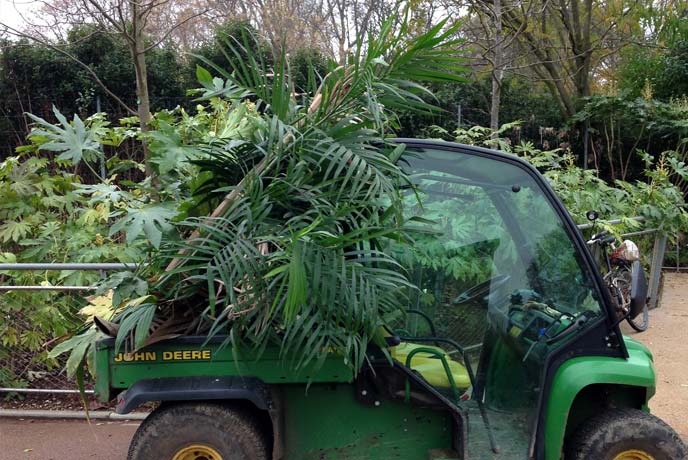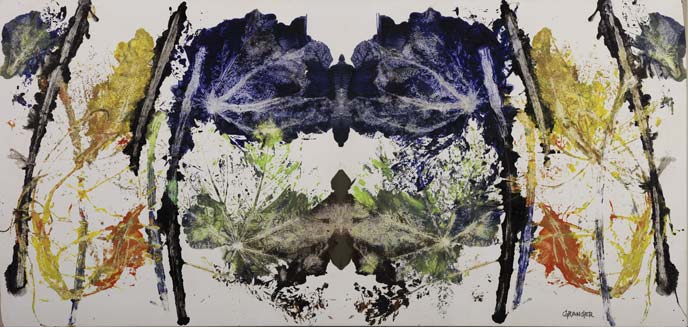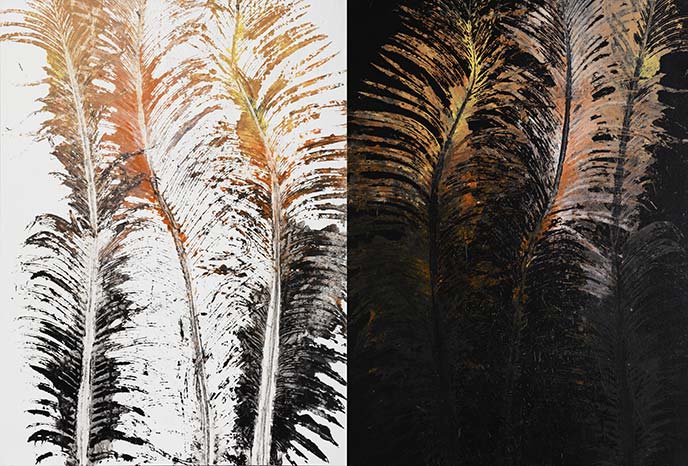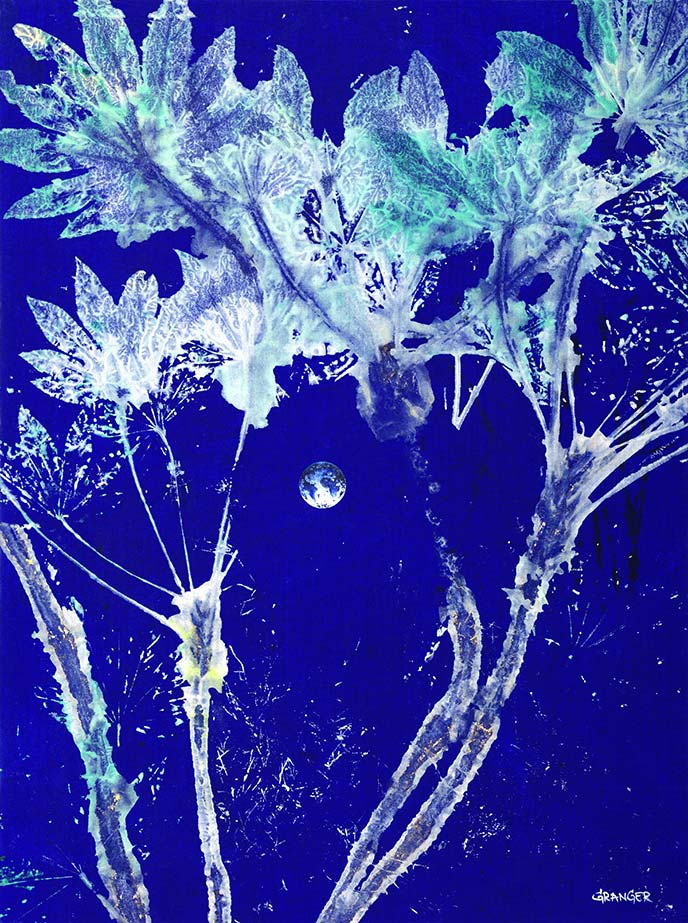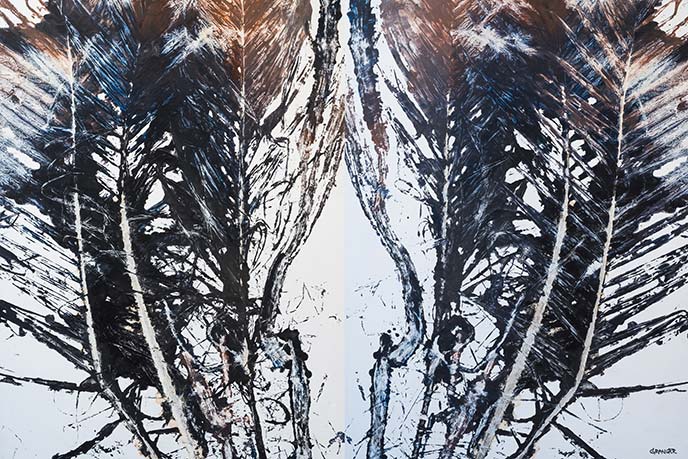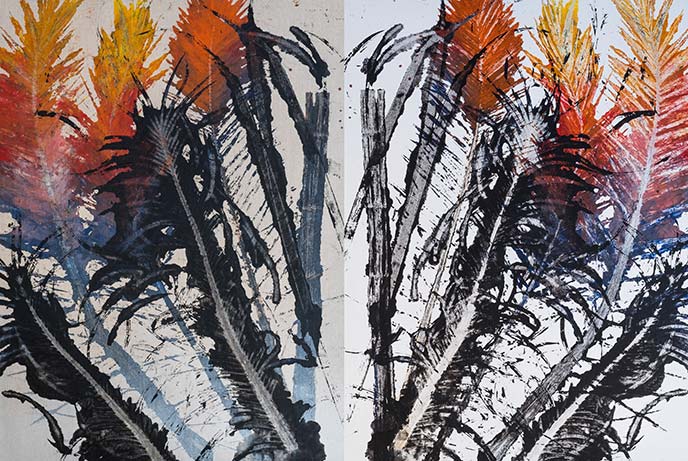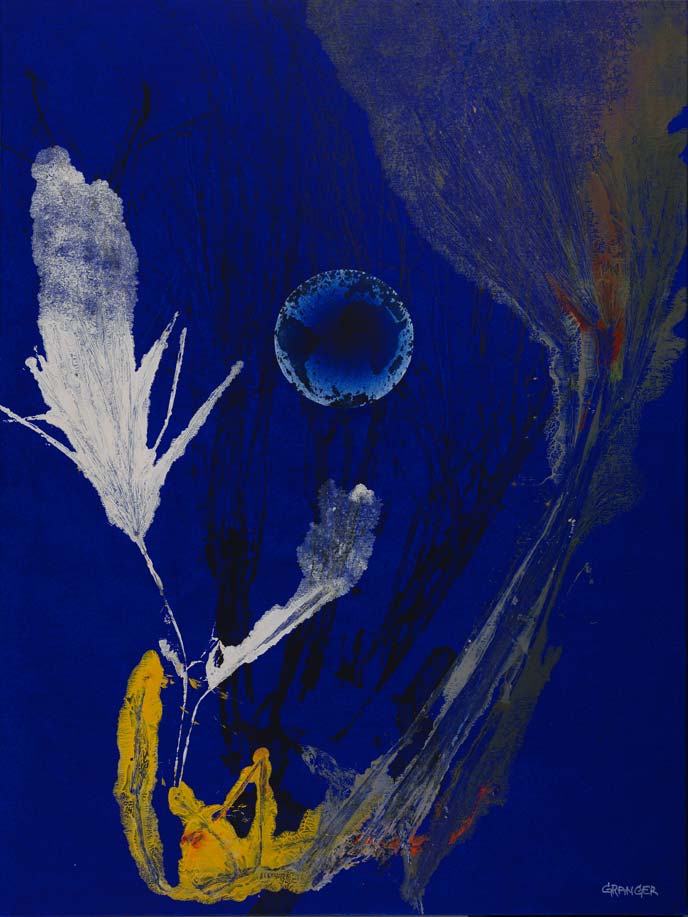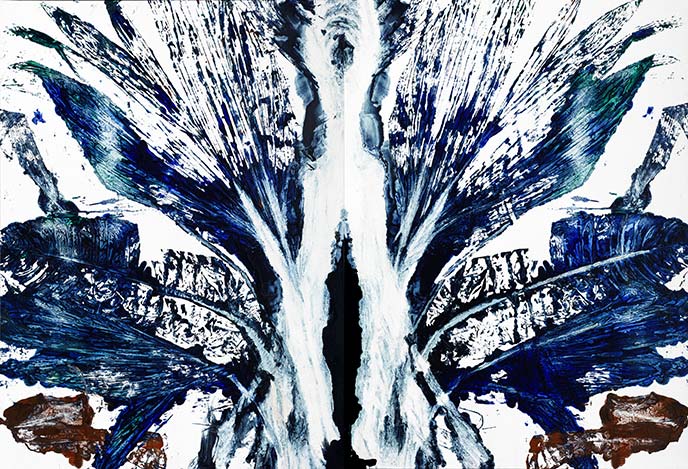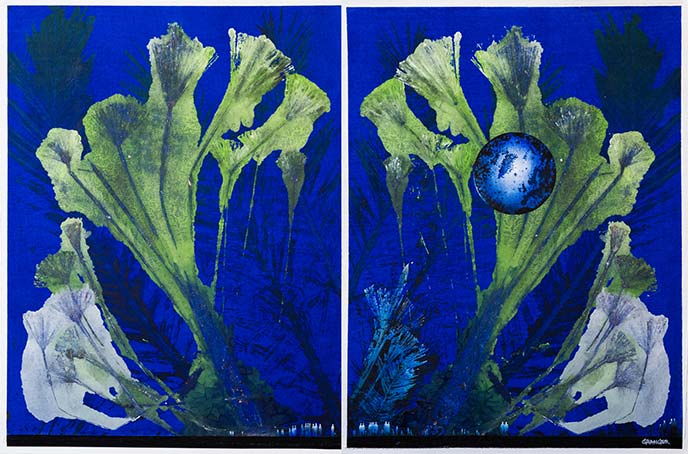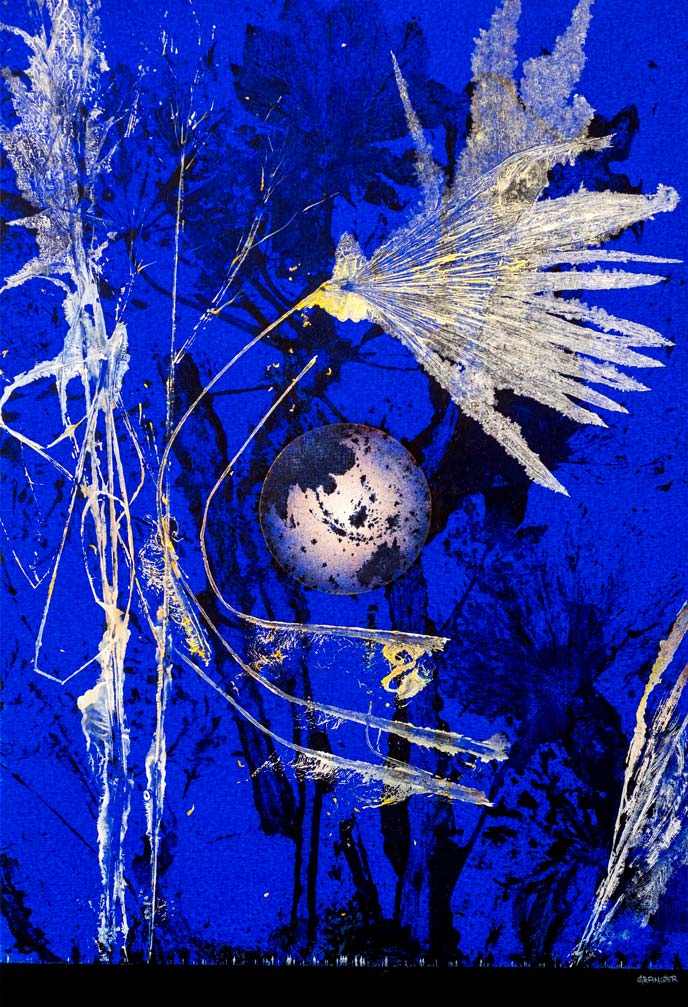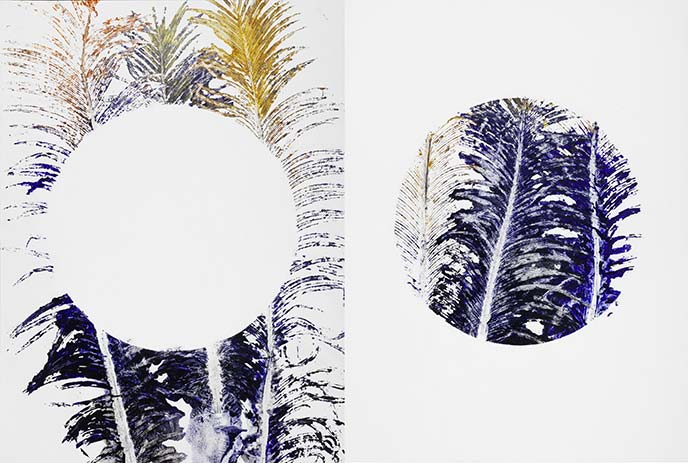 ---
Michel Granger and I travelled around the city of Bangalore, in South India, and also in and around Chandigarh, in the north.
On a number of occasions he asked the driver of our car to stop. For the first couple of times I wondered why and looked around to see if there was a beautiful woman around or something else  equally interesting that caught his attention. But there was no woman to be seen. Only an old fashioned road-roller, quite ugly to my mind.
I know that a full-blooded man like Michel can possibly have sexual perversions. But perverted by a road-roller?
But jesting apart, Michel was on a great artistic adventure and the road-roller was to be a central part of this adventure.
Michel told me that he had already used a road-roller to produce paintings in France and Poland. He was keen to do this in India as well.
I stay outside the city of Bangalore at Fireflies Ashram, a thickly wooded ecological sanctuary. It was here that Michel went about his unique painting project, one that not only amazed our local villagers, but also some students from America who were studying at the ashram at the time.
But let me say a word about Michel the man, before I proceed to describe how he went about his paintings. He is around seventy years of age, and a very gentle and warm human being. We at Fireflies have had the pleasure of his visits for the past three years . Each time we organise an exhibition of his paintings on our campus. His paintings are breathtakingly original, and the earth is central to many of them. Since we are an 'Earth Spirituality' ashram we find his pictures very inspiring. In this age of rapid climate change these paintings evoke a sense of responsibility.
We know that we must reduce our ecological footprint.
At Fireflies Michel and a few of my colleagues went about collecting small wild bushes, dried branches, weeds and grasses. They were careful not to
harm nature while collecting. Respectfully they spent a few hours in this collection process. Then the canvasses were laid on the ground and the plants and branches placed on them after they were smeared with paints of various colours. The canvases were then folded over and the road-roller made to drive over them. I could see that the young driver of the road roller was highly excited, as if he was participating in some divine and auspicious event!
The canvases were then opened out, and the branches and plants taken out. The patterns that were crushed into the canvasses were marvelous and soul stirring.
Such thought provoking paintings emerging from a road-roller, a behemoth symbolising the destruction of nature! The whole process made us think of industrial civilisation and what it was doing to nature. It was a cry from the soul to stop the destruction of nature, of life on the planet.
A great artist like Michel Granger has an unusual  and startling way to make us think not only of what man is doing to nature, but what man is doing to man.
Fortunately, a gifted film maker like Sunil Kupperi has captured the whole process for those who could not be there.
Siddhartha
25 mars 2016, Bangalore, India.